Graphic Art
Sheryl carries out a wide variety of graphic work such as designing promotional material, stamps, business cards, books and murals. Sheryl was contracted to D.O.C. to create graphics for their information panels in Milford Sound, Curio Bay, Stewart Island, Bluff and Victory Beach. She also provided the bird panels for the Invercargill City Council's Queens Park Aviary and has done interpretive panels for various Visitor Centres.
In 2015 Sheryl joined the 'Poems in the Waiting Room' Trust and assisted with the launch of the 'Lilliput Library' project in and around Dunedin. She started 'Poems on Steps' with friend (now a Stepsister) and neighbour Ruth Arnison and they spend the summer months making people smile by painting poems on various steps around Dunedin City.
Illustrating a children's book and designing wine labels are very much on Sheryl's 'bucket list'.
Recent Projects
2017: With stepsister Ruth Arnison, won the 'Pod' at Keep Dunedin Beautiful
Awards for 'Poems on Steps' and 'Lilliput Libraries'.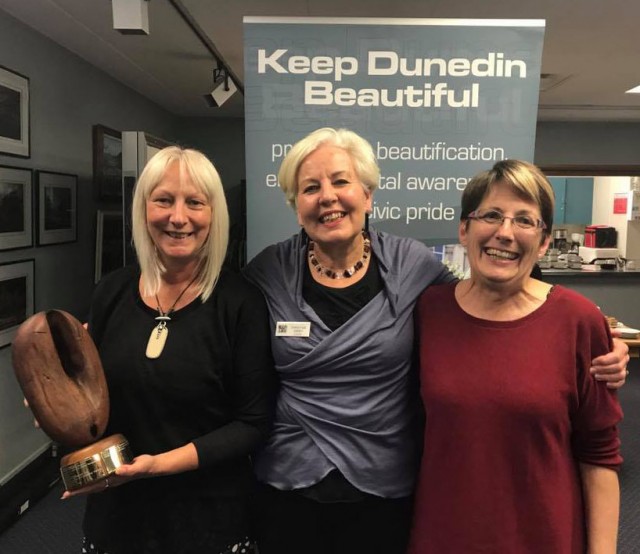 Sheryl & Ruth receiving the 2017 "Pod" Award from Cr.Christine Garey
2016: Poems on Steps - completed Filluel Street, St. Clair playground and
St. Clair Esplanade steps.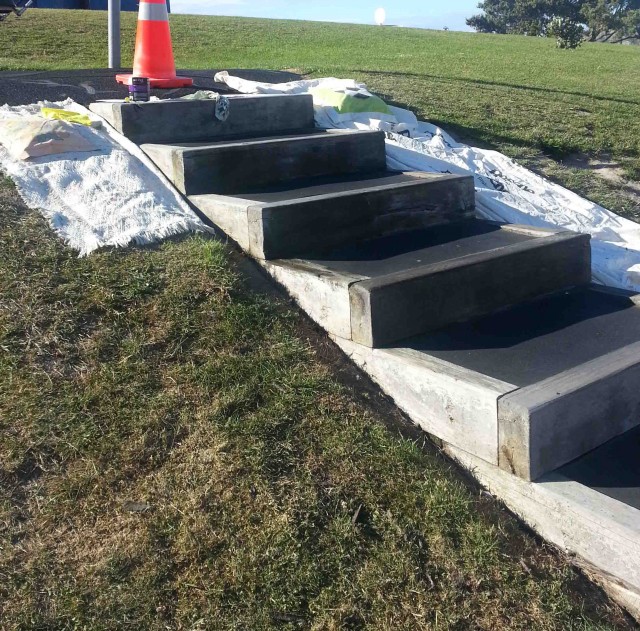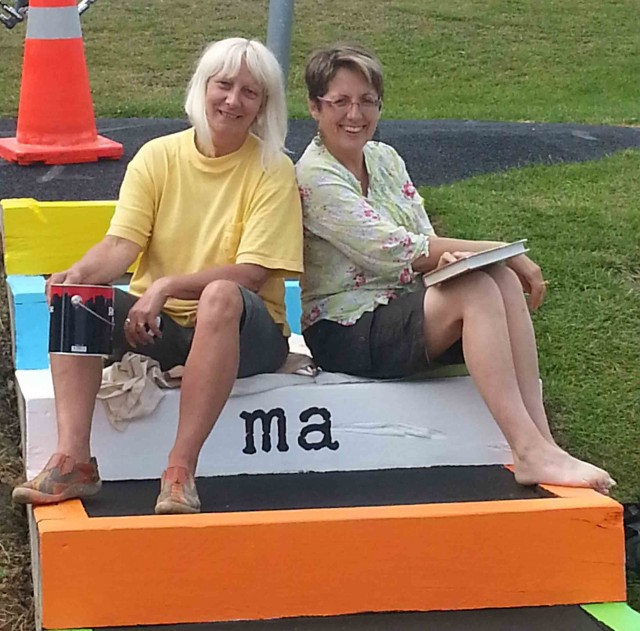 Before During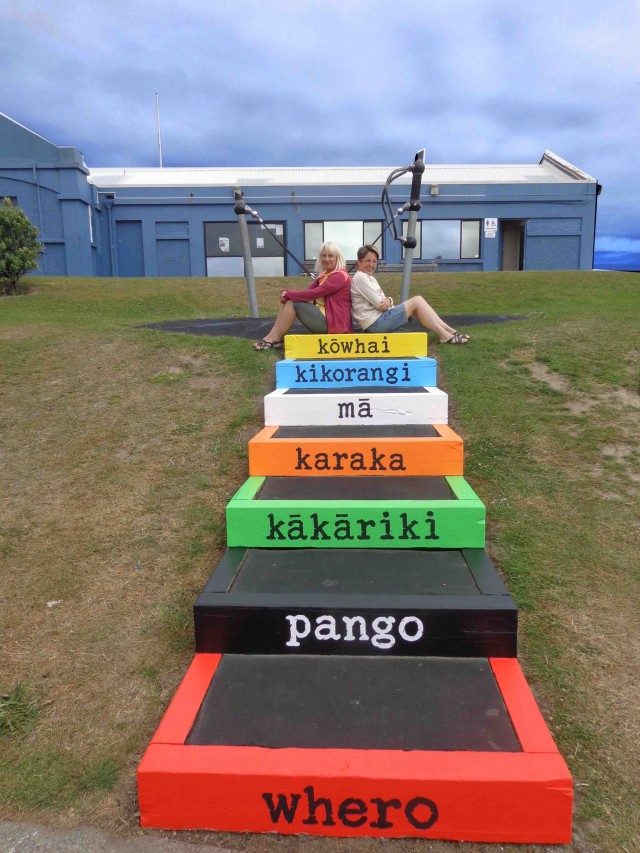 After
2015: Nov. Group Exhibition at the Artist Room. 'Cinque' - with Karen
Baddock, Pia Davie, Anna Priluka and Catherine Garrett.
2015: Sept. Officially joined the Charitable Trust 'Poems in the Waiting
Room'. Painted the first Lilliput library for Dunedin (we now have over 100)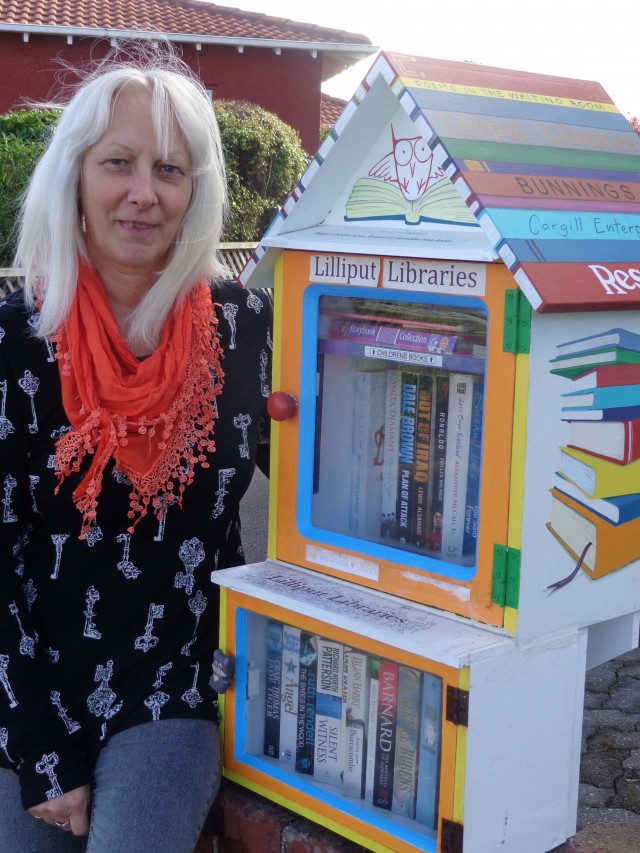 2015: Jan. Featured Artist for the month of June in Blackfish's New Zealand
ART Calender 2015